Residential Real Estate Report – September 2021

prepared by Diamond Diamond Real Estate INC.
Part 1
Market Analysis – Diamond Diamond Real Estate INC.
Quebec's 'Overheat' real estate market is easing for the past 5 months, however, due to a shortage of supplies, the median price of single-family homes and condos still soars by at least 16% in September.
The president of Diamond Diamond Real Estate INC, Jocelyn Kao indicates, as the economic center of Quebec, Montreal market is hot as expected. with market situation still to the advantage of seller's market, the average selling time continues to reduce over the months.
Among the most sold properties in Island of Montreal, Condos led the highest total sale of 748 while single family homes mark the sale of 332!
Top five regions that concluded the most sales in single family homes are, CDN/NDG (62), RDP/PAT (33), Beaconsfield (23) Pointe Claire (20), , Pierrefonds (19)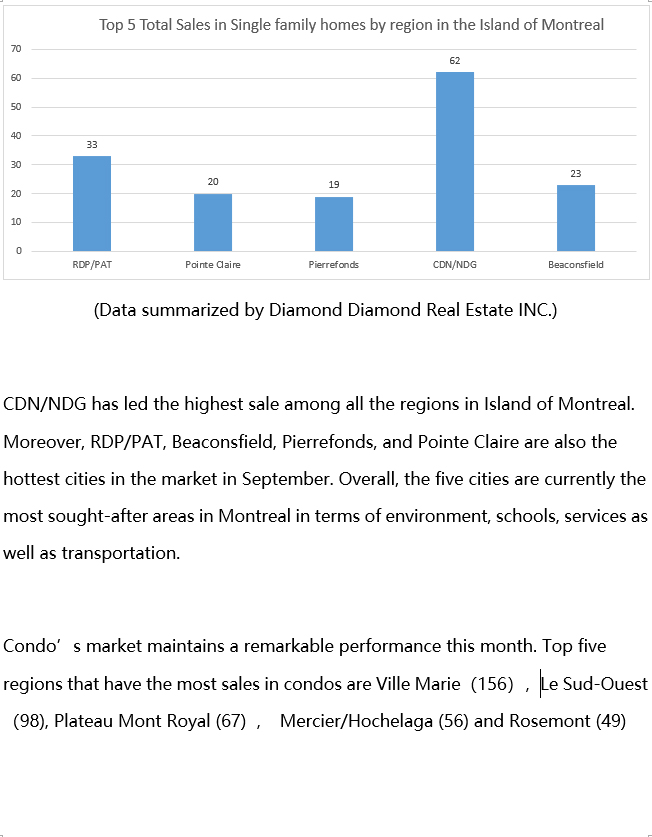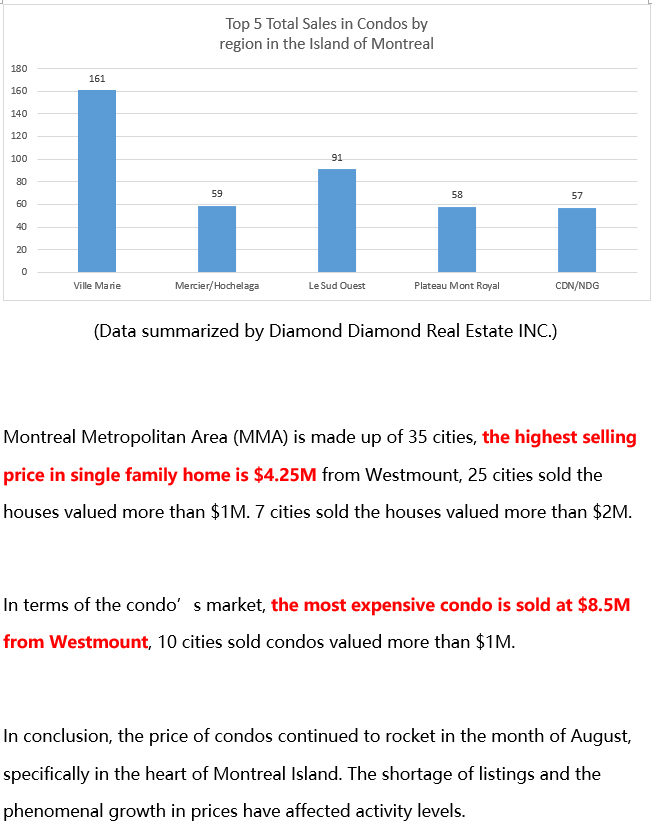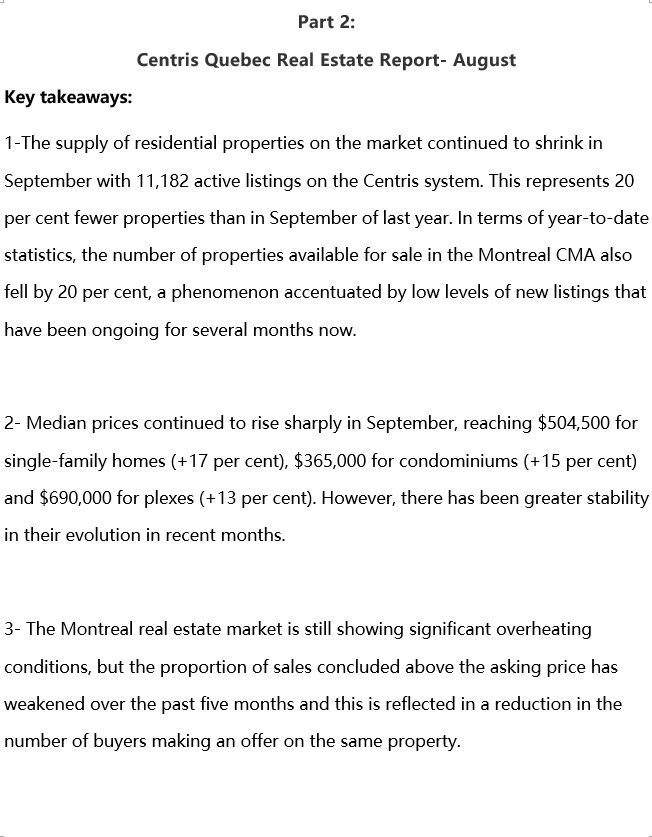 Resources:
https://apciq.ca/en/montreal-real-estate-market-lack-of-new-residential-listings-undermines-the-level-of-supply-and-sales/
https://apciq.ca/en/statistics/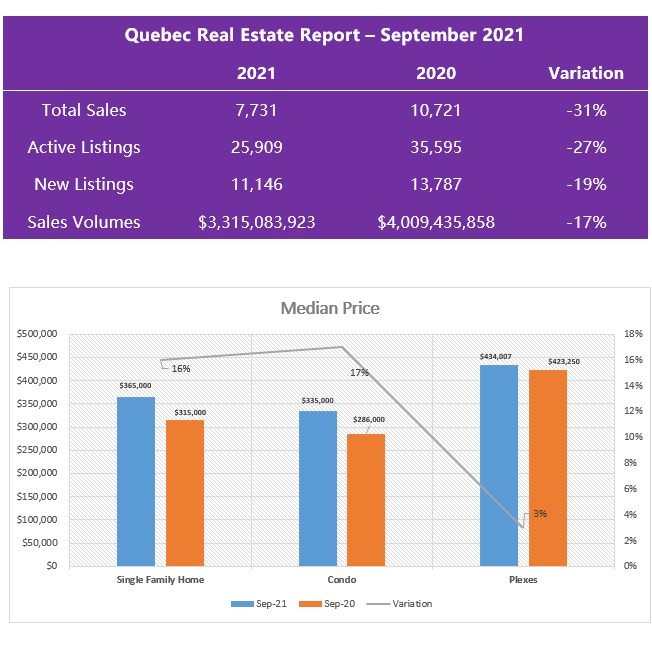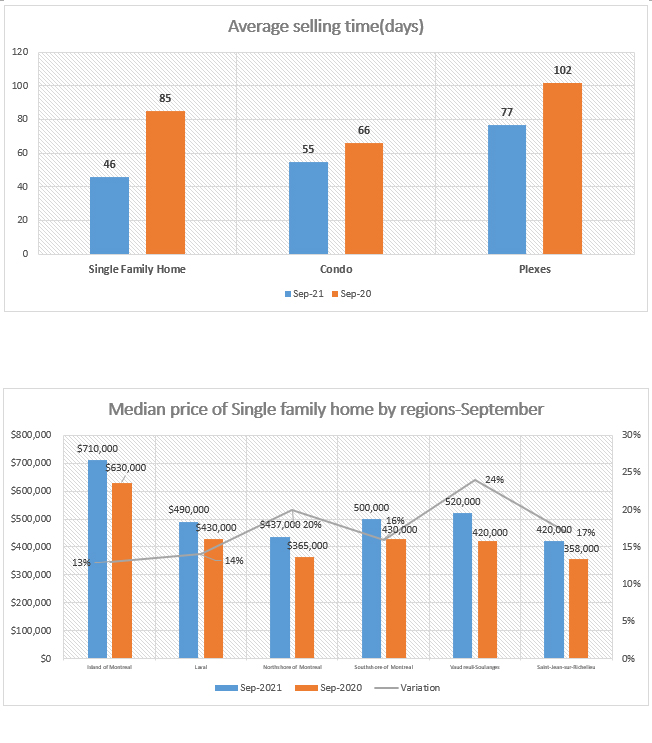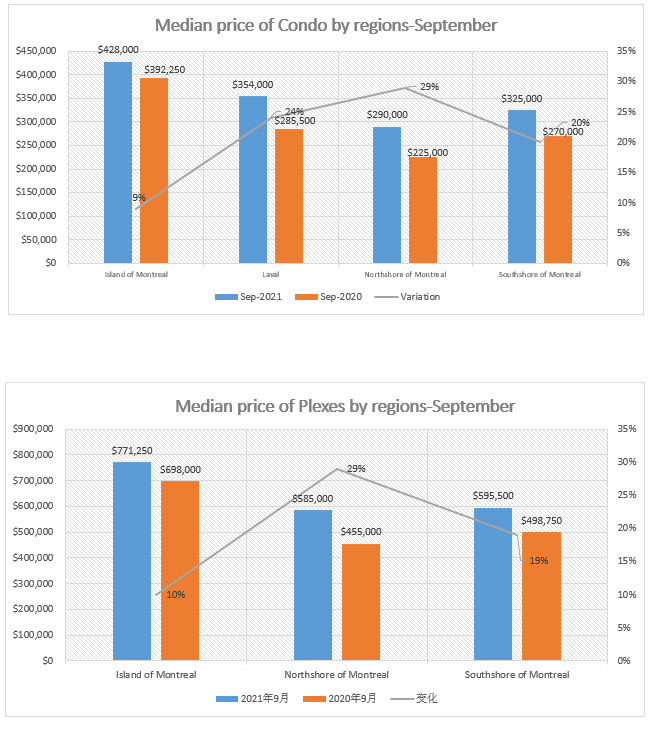 (All the figures from https://apciq.ca/en/)