Residential Real Estate Report-November 2021

prepared by Diamond Diamond Real Estate INC.
Part 1
Market Analysis – Diamond Diamond Real Estate INC.
Quebec's 'Overheat' real estate market is easing for the past 6 months, however, due to a shortage of supplies and high demand, the median price of single-family homes and condos still soars by at least 17% in November.
The president of Diamond Diamond Real Estate INC, Jocelyn Kao indicates, as the economic center of Quebec, the demand of Montreal market remains strong, with market situation still to the advantage of seller's market, the average selling time continues to reduce over the months. The good news is that in November, new listings showed signs of exceeding pre-pandemic levels when compared to November 2019 or even 2018. The announcement of an earlier-than-expected rise in interest rates highly motivated potential sellers to advance their project to benefit from the sustained activity and the opportunity to sell at the best price.
Among the most sold properties in Island of Montreal, Condos led the highest total sale of 692 while single family homes mark the sale of 1,468
Top five regions that concluded the most sales in single family homes are, RDP/PAT (80), Pierrefonds (59),DDO(41), Beaconsfield (44) and Ahunstic (36)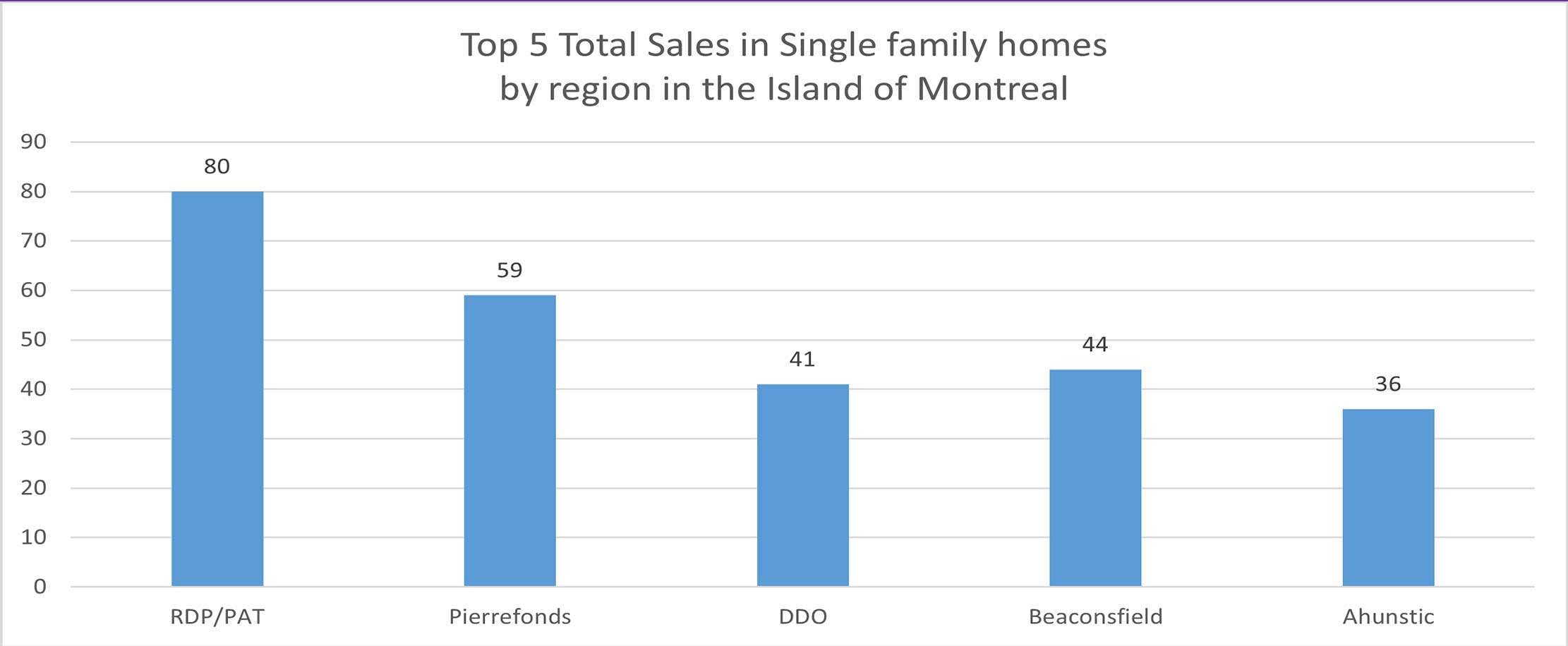 RDP/PAT has led the highest sale among all the regions in Island of Montreal. Moreover, RDP/PAT, Pierrefonds,DDO, Beaconsfield and Ahunstic are also the hottest cities in the market in November. Overall, the five cities are currently the most sought-after areas in Montreal in terms of environment, schools, services as well as transportation.
We also highlighted the regions with the highest median price of single family homes for your reference: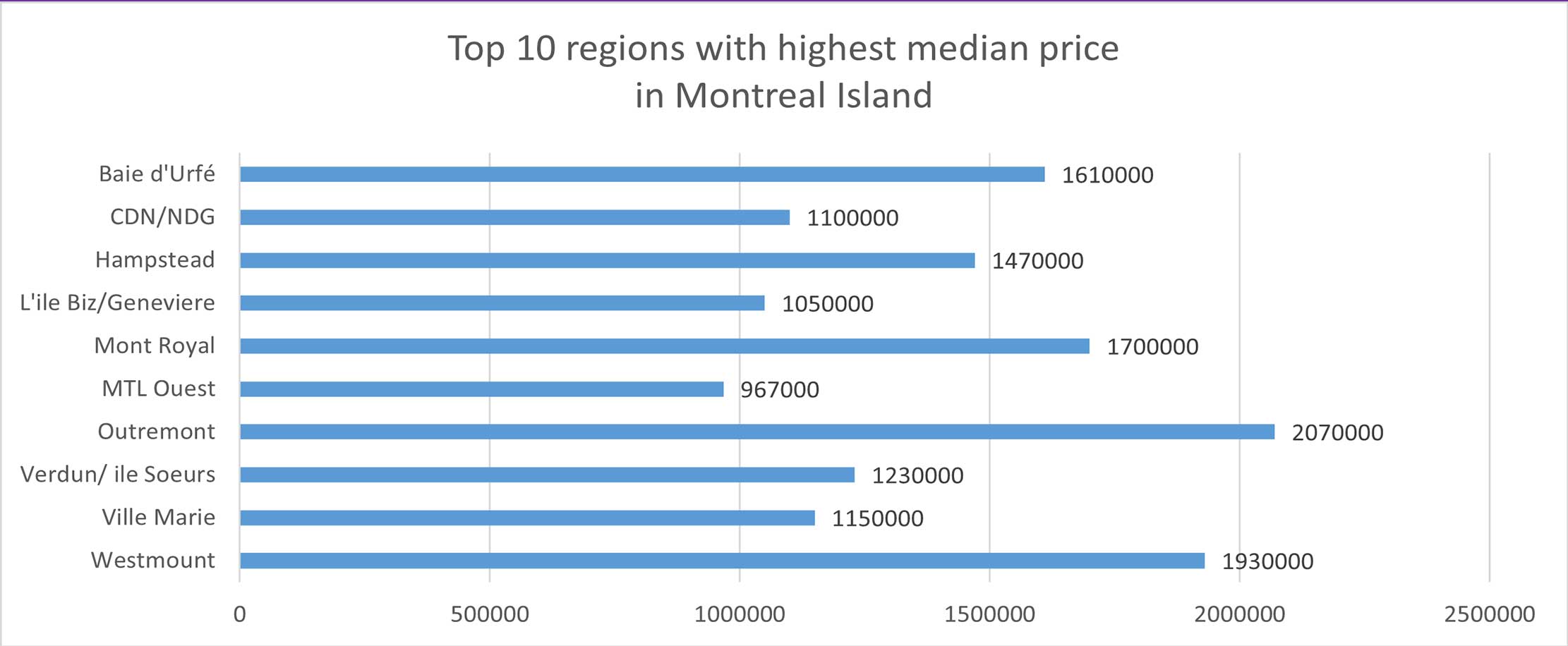 The regions with the lowest median price of single family homes in Island of Montreal: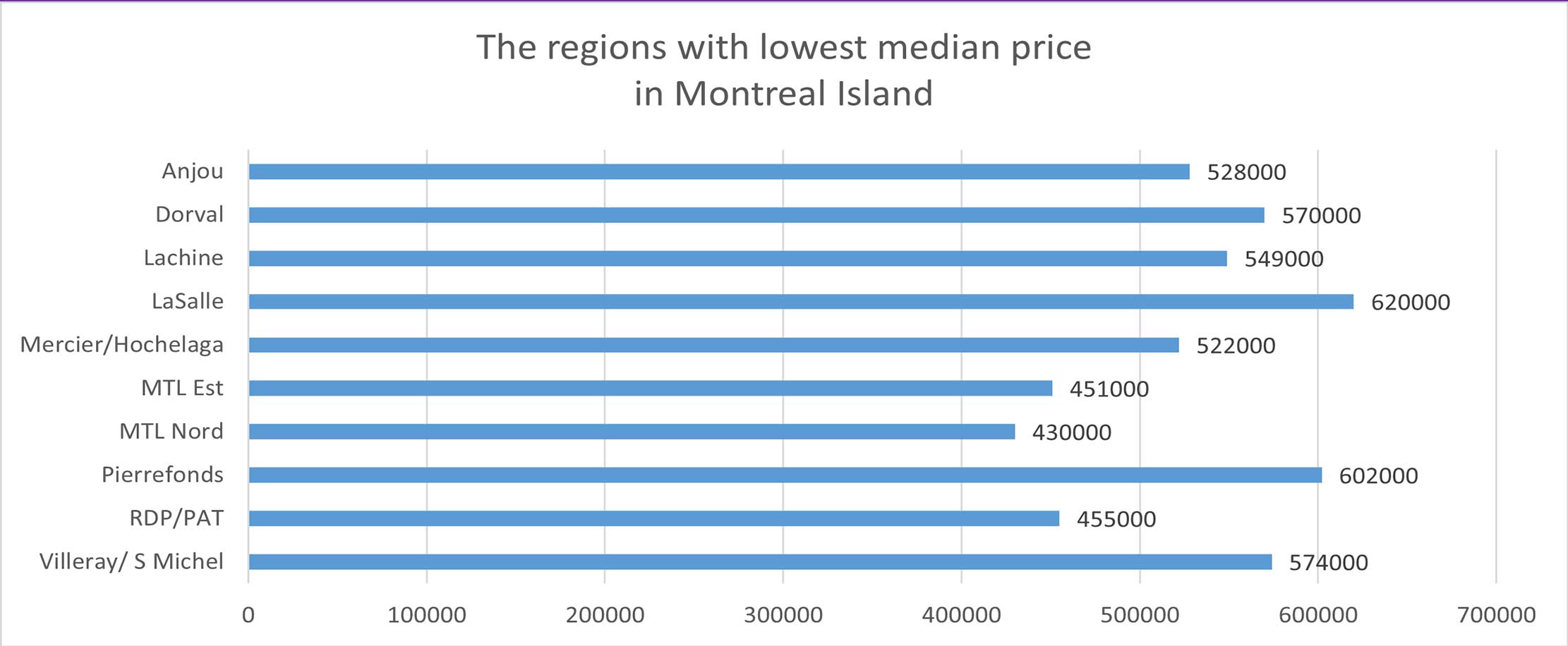 Condo's market maintains a remarkable performance this month. Top five regions that have the most sales in condos are Ville Marie(239),Le Sud-Ouest(156), Plateau Mont Royal (131), Mercier/Hochelaga (109) and Rosemont (113)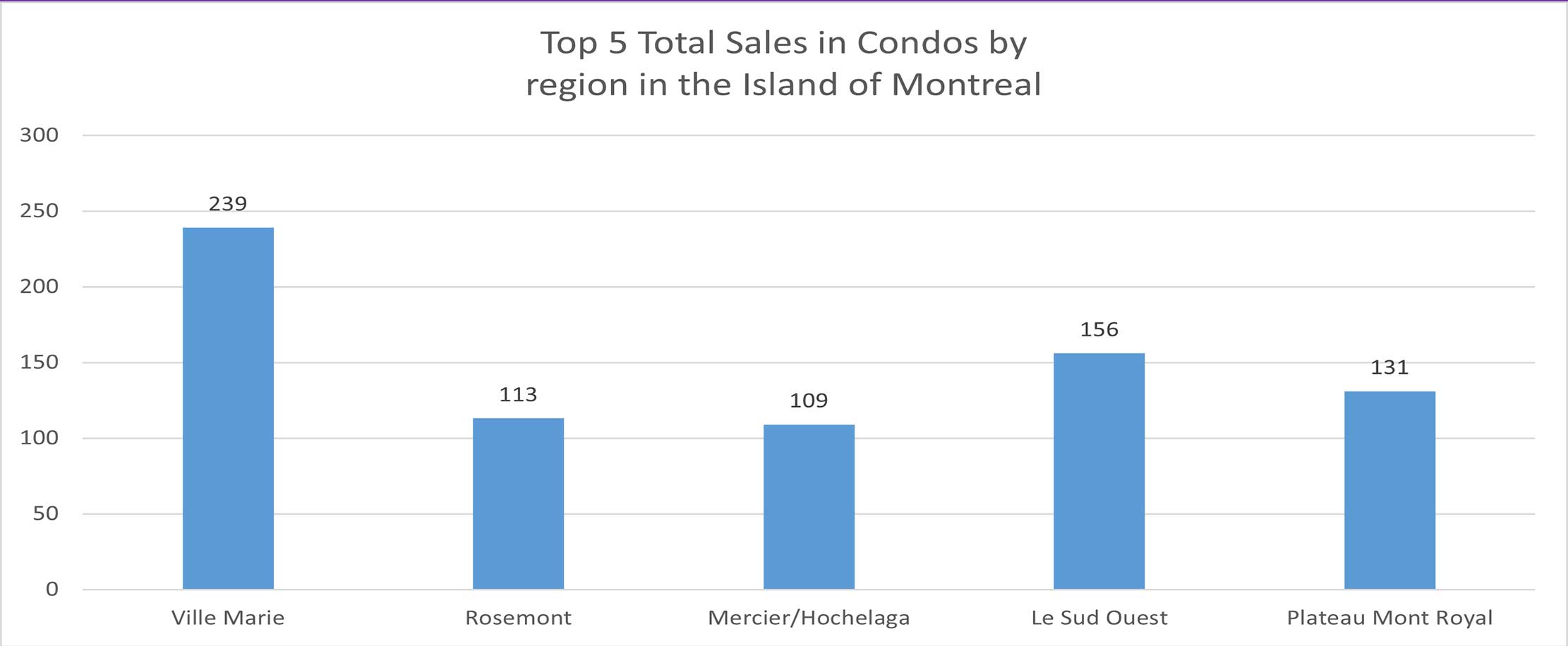 Regarding the rental market for Condo, A total of 1,006 units has been rented in November, the top 5 regions with the most rented listings are Ville Marie (275), Le Sud Ouest (177), CDN/NDG (88), St-Laurent(63)和 Plateau Mont Royal (57)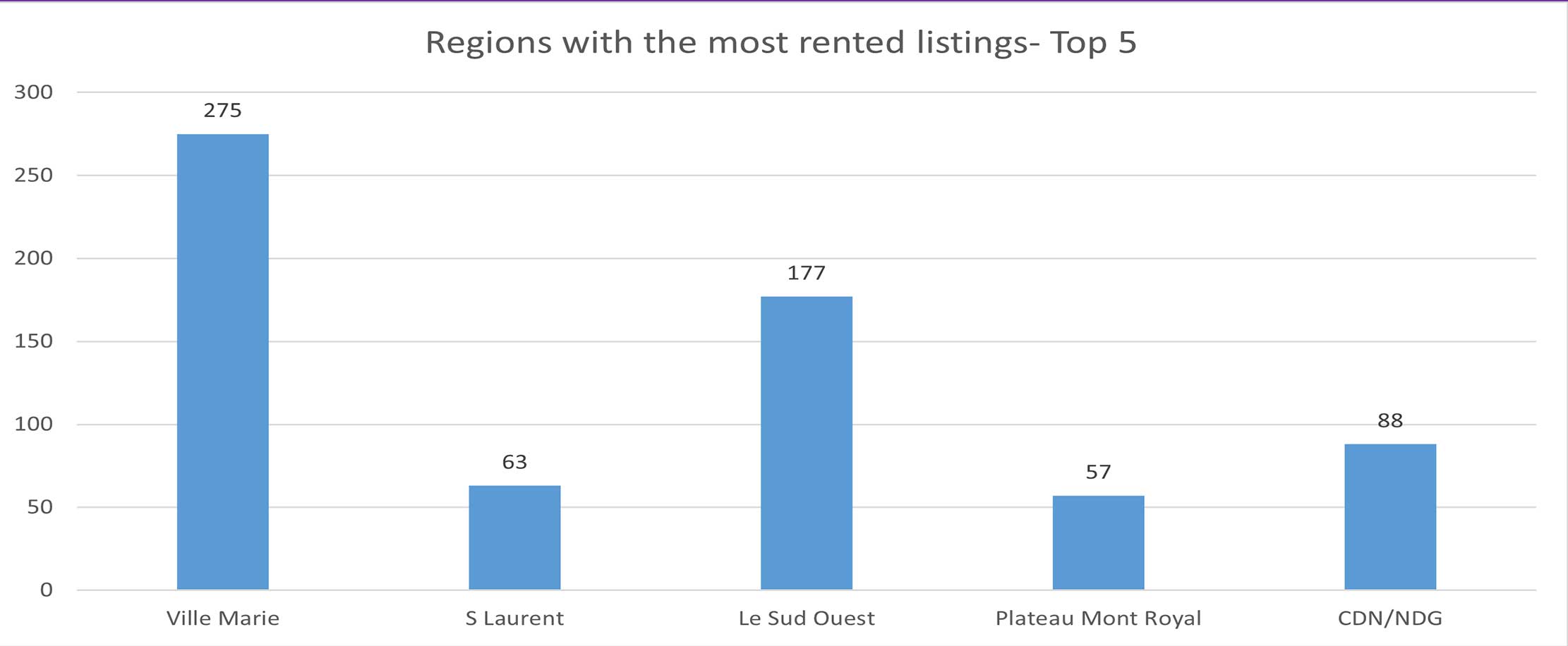 Montreal Metropolitan Area (MMA) is made up of 35 cities, the highest selling price in single family home is $4.75M from Westmount, 23 cities sold the houses valued more than $1M. 8 cities sold the houses valued more than $2M.
In terms of the condo's market, the most expensive condo is sold at $4.8M from Westmount, 11 cities sold condos valued more than $1M.
Conclusion
There is a strong demand for condos and Plexes, the sales of single family homes slowed down in November , The shortage of listings and the phenomenal growth in prices have affected activity levels.
Part 2
Centris Quebec Real Estate Report – November
November Key takeaways:
1- Active listings on the Centris system decreased during the month of November, after experiencing a slight upturn from July to October, although this drop tends to stabilize thanks to more listings in November. The number of residential listings in November thus stood at 10,693, a decrease of 20% from November 2020.
2- Median prices continued their upward trend in November. The median price of a single-family home in the CMA is $ 525,000. Condominiums, for their part, saw their median price drop to $ 374,000. The median price of plexes has risen to $ 725,000. Respectively, these prices represented increases of 21%, 18% and 15% compared to last November. Apart from condos, which saw a slight decline, these median prices were up from their October 2021 level.
3- The market context remains tense in the CMA, with a very high number of sales concluded following a bidding process.
https://apciq.ca/en/demand-is-still-strong-in-the-montreal-cma-despite-lack-of-choice-and-high-prices/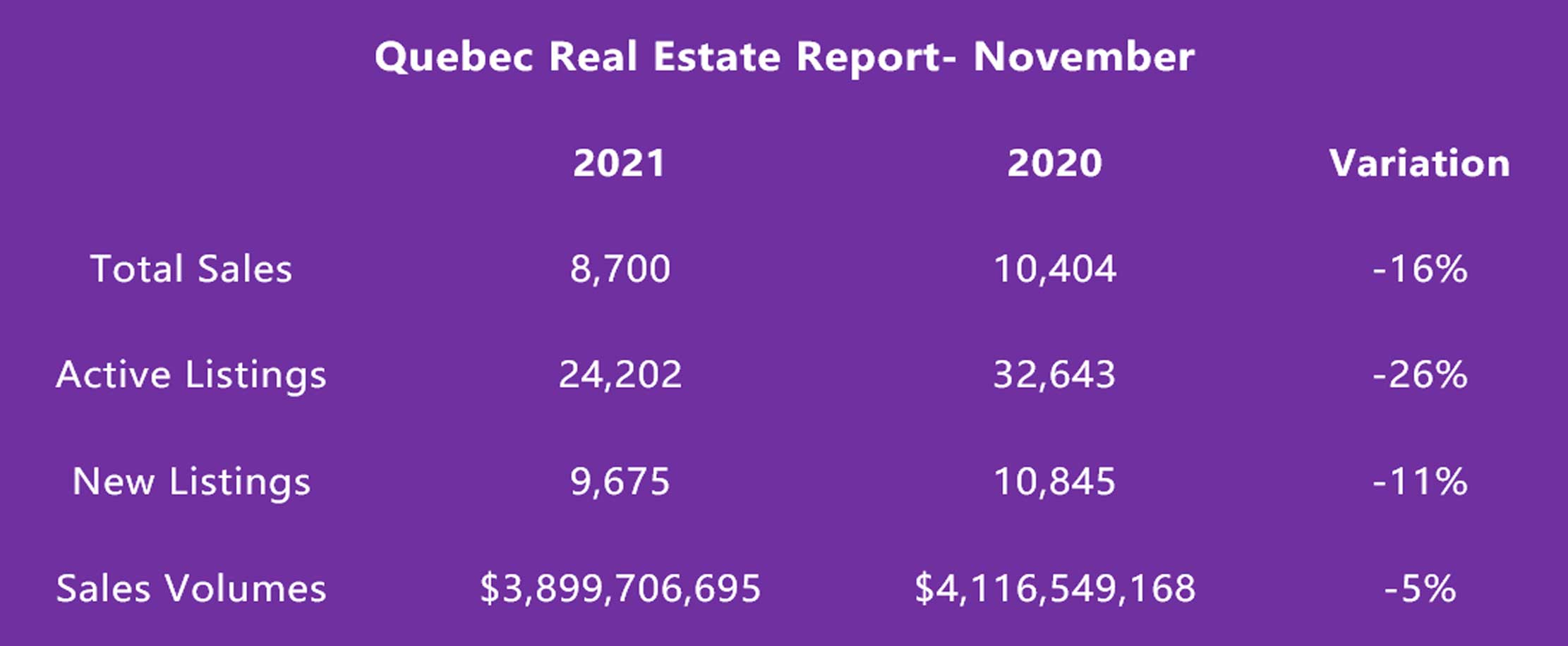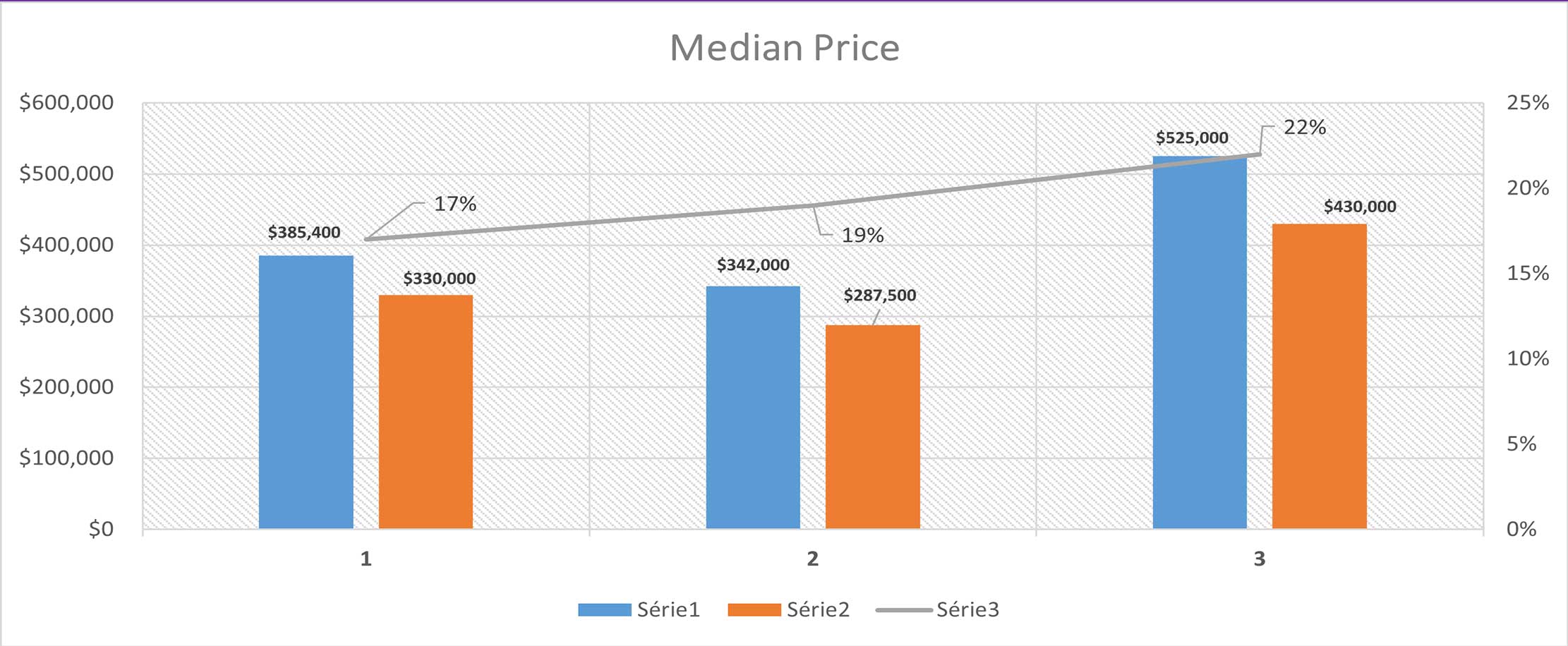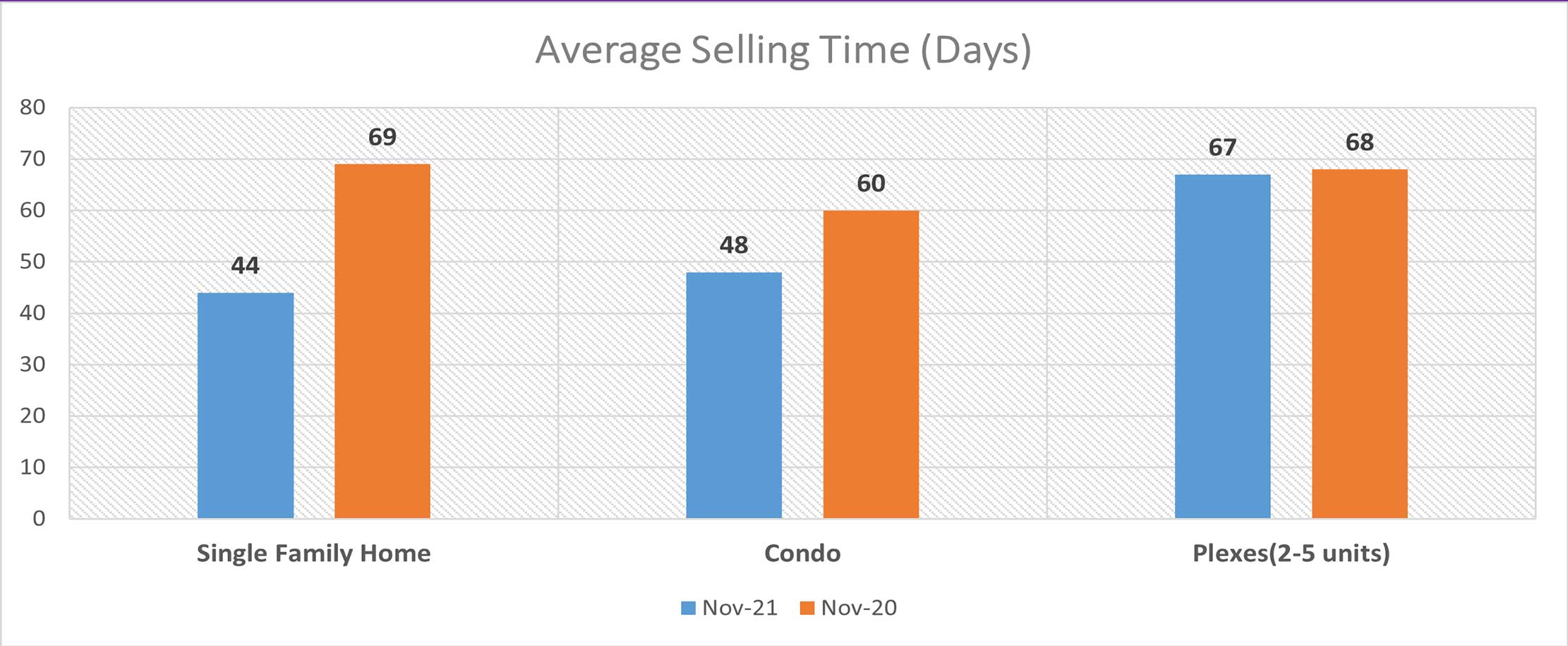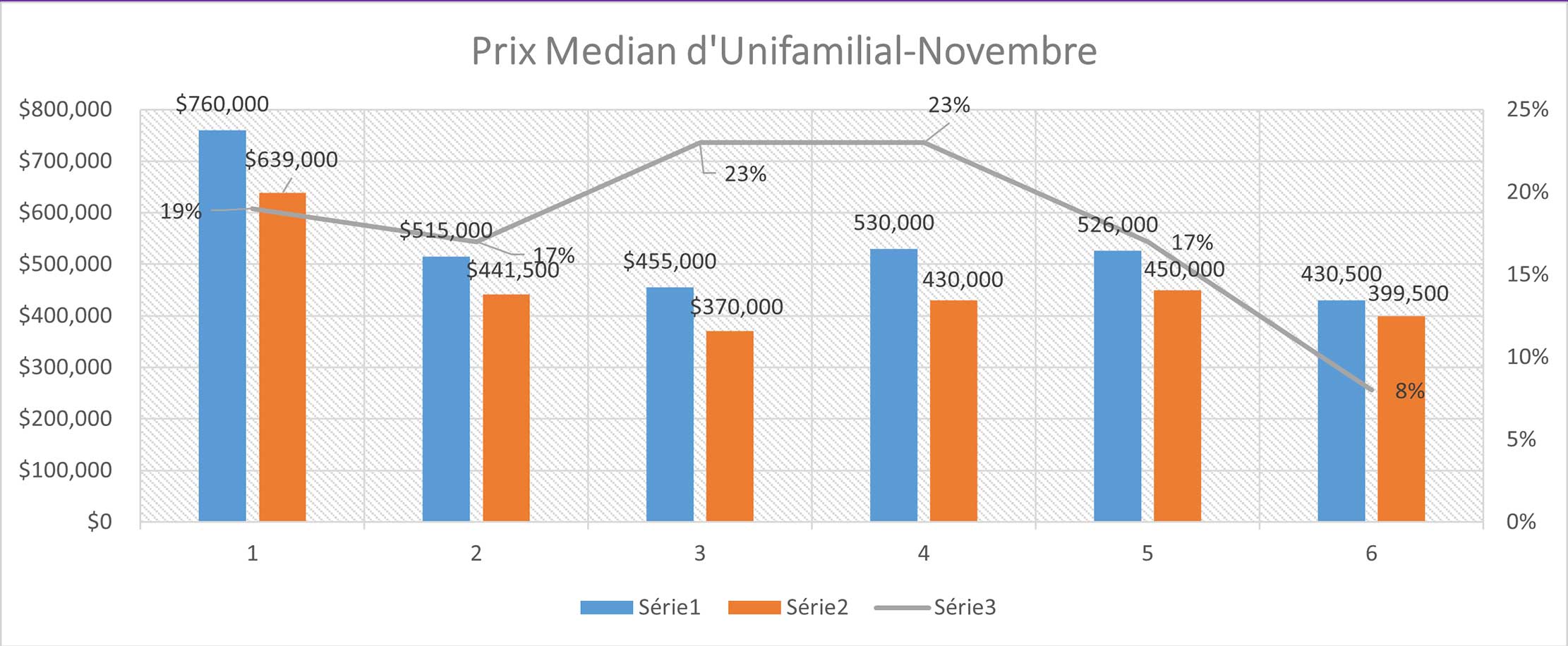 (All the figures from https://apciq.ca/en/)