Montreal Real Estate
The Quartier International: Montreal's Most Desirable District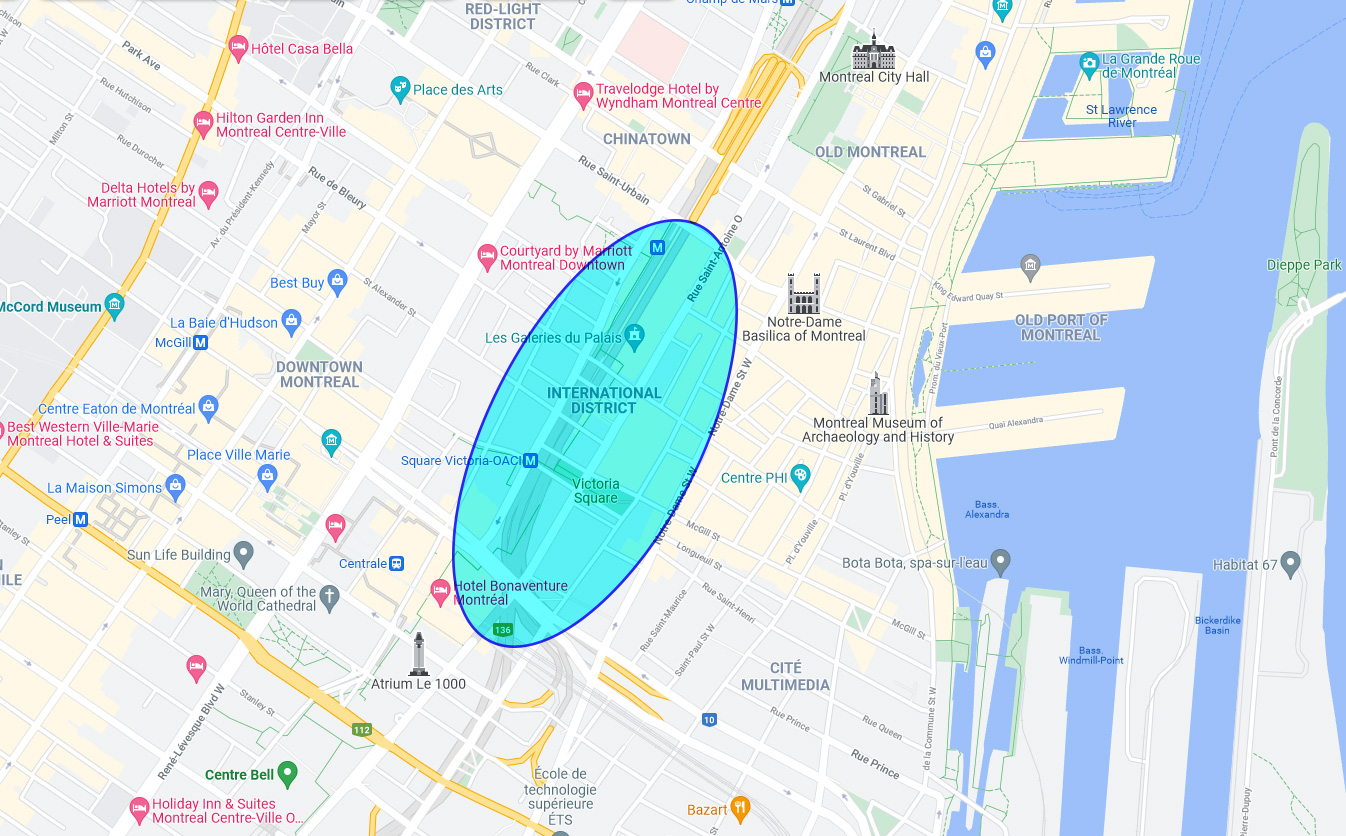 Montreal is home to many great neighborhoods. The Montreal real estate market is diverse and has many significant areas. In recent years one specific neighborhood has seen a lot of change and development: le Quartier International. This sector of Montreal is situated just northwest of Old Montreal between University and St-Urbain and between de la Gauchetière and rue St-Jacques.
The Quartier International is a very recent name for this neighborhood and many Montrealers are still unaware of its existence. The development of the area into the new Quartier International began in 1999 with massive investments from the public and private sectors totalling close to 3 billion dollars. Prior to the development, this sector of Montreal was dilapidated and pretty much unused. It that state, Old Montreal was essentially cut off from downtown Montreal. The new development has transformed the Quartier International into a link between Old Montreal and downtown Montreal both above ground and via the underground concourses.
The development of the area and its public spaces has attracted many new restaurants, bars, and boutiques and has turned the area into a very sought out residential location. This wonderful neighborhood is teeming with new Montreal real estate development. Le Quartier International is home to a mix of office buildings and luxury residential buildings which attract many of young professionals. There are wonderful condo buildings here and this sector of the Montreal real estate market also offers some great residential rental buildings.